November Board Meeting & Ethics CE in ASHLAND!
When:
November 4, 2017 @ 10:00 am – 7:00 pm
2017-11-04T10:00:00-07:00
2017-11-04T19:00:00-07:00
Where:
Ashland Institute of Massage
280 E Hersey St
Ashland, OR 97520
USA

Cost:
$45 AMTA members, $50 non-members
AMTA-OR is coming to Ashland!! Join us Saturday, November 4th for a full day of discussion, education, food, and fun at Ashland Institute of Massage! We'll be joined by David Fredrickson, an LMT of 30 years and outgoing chair of the Oregon Board of Massage Therapists! David will be drawing on his experiences and teaching a 4-hour ethics course!
Schedule of the day's events:
10am-Noon – AMTA-OR Board meeting – Free to all
Noon-1pm – Lunch provided by AMTA-OR
1pm-5pm – Ethical Issues in Massage with David Fredrickson
530pm-7pm – Happy hour provided by Body Support Systems
The day will begin with the AMTA-OR Board meeting from 10am-noon. This meeting is free and is a great chance to learn what your chapter is up to. We'll recap the AMTA National Convention in Pasadena, discuss proposed rule changes affecting massage in Oregon, and plan upcoming CEs and the 2018 AMTA Oregon State Convention  – April 7-8th at NUNM in Portland! We'll also discuss board positions that will open in 2018 and how you can get involved in AMTA-OR.
We'll serve lunch at noon, included with your registration!!
At 1pm, David Fredrickson will lead a 4-hour interactive presentation and discussion of a range of ethics issues shared by massage therapy professionals locally, regionally and nationally. He will also address the changing roles and relationships of the OBMT, AMTA-OR and other trade associations in maintaining ethical standards in the massage profession. We're really excited about this rare opportunity to talk to someone who has a wealth of experience with the legal and professional side of massage therapy! The class will include lots of discussion, so please come prepared with questions about the massage profession and ethical dilemmas you think deserve attention!
Finally, from 5:30 to 7pm, we'll have a happy hour hosted by Body Support Systems – an Ashland-based company!! They'll be demonstrating their bolstering system and providing drinks and snacks. We'll have a chance to hang out, get to know each other, and build some great connections!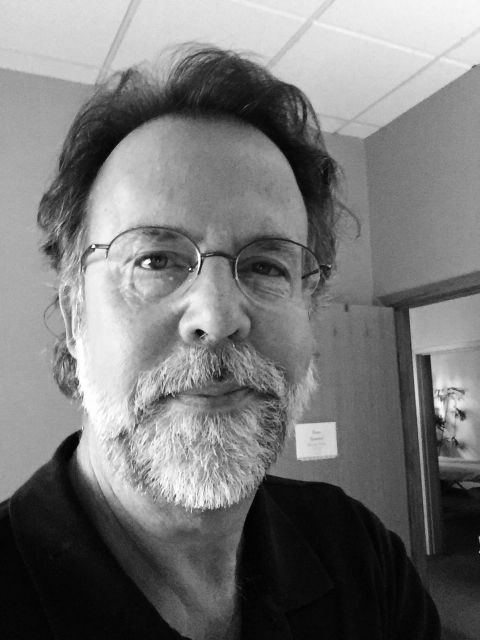 David Fredrickson, LMT and outgoing chair of Oregon Board of Massage Therapists