AMTA OR Spring Newsletter 2021
Click a section above to jump straight there.
---
Editor's & President's Note:
Spring has sprung!  Just over a year ago, our profession was benched by an invisible foe.  We were sent home and left to wonder if we could/would ever return to this work we love. Some of us returned to work when it was legal again, some of us still face too much risk to return. Like the buds on the branch, we can see signs of hope emerging and perhaps a safe return for all of us is closer than it appears. I can't wait to see client smiles again.
Even AMTA Oregon has signs of life returning. Our search for new board member candidates is on now, elections + our annual meeting are coming up in April, and we've got a new education committee member helping organize CE opportunities for you later this year. Want to help shape AMTA-Oregon's presence in our community? Now's your chance to get involved! Read on:
The above is the newsletter draft I prepared last week, but I want to acknowledge there's more to be thinking about now.
On a personal note, I am heartbroken by the tragic events in Atlanta.  My sympathies and thoughts go to the victims, their families, and all in our community who are grieving and suffering from this trauma. My heart is with us all as we continue to reflect on issues of safety and equity in massage.
-In this Issue:
-Mark Retzlaff once again keeps us up to date on changes @ OBMT, ongoing rule changes for CE and Renewals, plus our lobbying/legislative efforts info in the  Government Relations Report.  
-Introducing our newest committee member in the Education Update.
–Events: AMTA Oregon Elections and Annual Meeting are here!
Take care and see you soon,
Aaron Gustafson, AMTA OR President & Editor
---
Major takeaways from the 3/15/2021 OBMT meeting, and legislative update:
OBMT Meeting: One discussion item was what would happen to the temporary license renewal rules if the Governor's COVID-19 State of Emergency expired. While there is no indication that the declaration will expire soon, the board wanted to be prepared to gracefully transition back to business as usual with regard to license renewals. They discussed having a 6-12 month grace window (from the end of the state of emergency) for reinstating the permanent rules so that licensees have plenty of time to complete the necessary CE hours.
The board also discussed the stalled CE rules revision process that began well before the pandemic. Two committees created draft rules, and the board has to decide what to do with regard to them. One major issue is whether to relax the requirement of "contact hours" and allow for asynchronous online learning. This item will be discussed in more detail at the May 14-15 meeting.
The board also approved a staff proposal to research ways of delivering licenses and renewal notifications electronically rather than through physical mail, which is costly and time-consuming for staff. A new system would allow licensees to immediately print their license upon issuance, rather than waiting for a physical copy to be delivered. One board member questioned whether this system would be susceptible to fraud, but paper licenses could be cross-checked with the online license lookup tool.
Finally, this was the last board meeting for Jon Grossart, who completed 11 years of total service (first on committees, then two 4-year terms, including serving as board chair). AMTA Oregon expressed our appreciation for his service during the meeting. Beckett Rowan will take his place beginning April 1st. Steven Foster-Wexler's term will also be ending in April, leaving an opening for a public member (a non-LMT health professional).
Legislative Update: A very busy 2021 legislative session has begun, with many bills vying for limited legislative time. Through our lobbyist, Cindy Robert, AMTA Oregon partnered with other health care provider associations in support of four major bills. Unfortunately, only one of them, HB2517, is getting traction in the house health care committee. This bill is brought by a broad coalition of provider associations and would streamline the prior authorization process that can be cumbersome for providers who are billing health care plans. This bill has already had a public hearing and is scheduled for a work session April 1st. Another bill, HB2328, would have strengthened anti-discrimination language that prohibits insurance payers picking and choosing which types of providers they will reimburse. This bill had a public hearing in February, but no further hearings were scheduled and the bill is considered dead. Testimony at the hearing indicated a possibility that the US Congress may take up provider anti-discrimination legislation in the future. HB2384 would have prohibited prior authorizations for CAM services until after the 12th session (similar to legislation that passed in 2020 in Washington state) and HB2625 would mandate a collective bargaining process to set reimbursement rates for CAM services. Both bills did not receive public hearings and are considered dead. It is really difficult to pass legislation!  We're grateful to have the help of our Lobbyist, Cindy Roberts in navigating this often frustrating process.
Thank you,
-Mark Retzlaff
---
Education Update: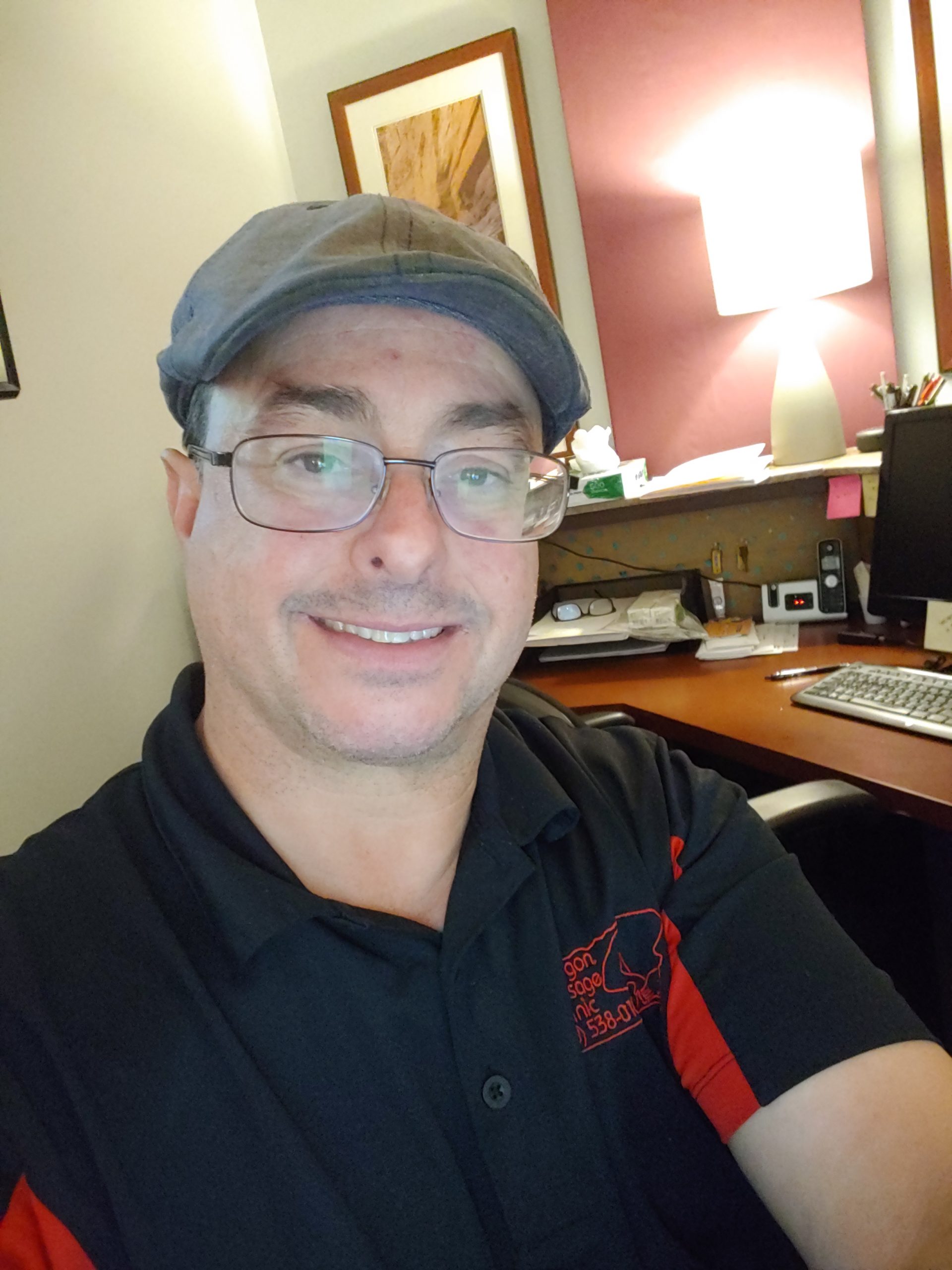 We welcome Brenda Stebbeds to the Education committee!  Brenda is an instructor @ Lane Community College and will be helping Lowell arrange some free online CE opportunities for you ASAP, as well as in-person opportunities later in the year.  Thanks for coming on board Brenda!  Details coming soon, stay tuned.
---
–AMTA-OR Elections: Call for Candidates happening now:
2021 Elections
Apply by Midnight 4/5/2021
AMTA-OR Chapter wants YOU to be part of the team!
Consider running or encouraging another AMTA Member to
run for one of AMTA-OR Chapter's open volunteer positions!
To apply:
Please contact your chapter's Online Elections Coordinator to request the Candidate Application or with any questions:
Leslie Giese: bodybunch@msn.com
Open Positions & Position Descriptions
Please click on the position title to view the entire description
Board Member 2-year term (2021-2023) – Board Position
Eligibility:
Professional Member in good standing for at least 1 year
Financial Administrator/Treasurer 2-year term (2021-2023) – Board Position
Eligibility:
Professional Member in good standing for at least 1 year AND at least one of the following:
• Completed one term year as a chapter board member within the last 3 years
• Completed one term year as a chapter committee chair or member, within the last 2 years
• Completed one term year as a national board member, national standing committee chair or national
standing committee member within the last 2 years
Delegate 2-year term (2021-2023)
Eligibility:
• Professional Member in good standing for at least 1 year
Candidates will be asked to confirm they are/have:
·     Professional Member (includes Graduate Member) in good standing & have fulfilled other eligibility requirements
·     Signed the Chapter Volunteer (and/or Delegate) Code of Conduct
·     Access to computer, phone & internet
·     Able to commit for the entire term of office
·     Willing and able to commit the time required
·     Able to travel for volunteer activities if required
·    Read the position description for the position for which they are applying
–AMTA OREGON ANNUAL MEETING, SAVE THE DATE: April 25th, 2021, 2pm to 4pm
Our virtual annual meeting and elections results are coming up Sunday April 25th, from 2pm to 4pm.  Please join us!  We will be using GotoWebinar for the meeting, you can attend Gotowebinar from your computer or smartphone.  We will be sending registration details soon.
---
Thanks for getting all the way to the end of the newsletter.  We appreciate you!
Get to know and get in touch with your Oregon Board members by clicking here.
---
Questions or Comments? Drop us a note: