AMTA OR Summer 2018 Newsletter
Click a section above to jump straight there.
---
President's Note: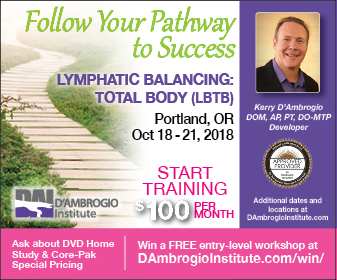 Happy Summer! I'm Mark Retzlaff, your new American Massage Therapy Association Oregon chapter president! Over the past year, I've been lucky to serve with past president, Julie Crispin, and an amazing group of passionate volunteers. I'm excited to take on this new role representing LMTs in Oregon.
This year, our chapter has three new board members. Kelly Palecek (Education Committee Chair) and Britney von Trapp (Membership Committee Chair) were elected in March – look for their introductions in this newsletter. Our secretary, Amie McCormick, was appointed in January. We also have a new Events coordinator, Peter Borden. Thanks to our new and returning volunteers that make this whole thing go!
Our annual convention in April was a big success, with about 50% increase over last year's attendance. I served as Education Chair last year, so I had a big hand in programming the education elements of convention. The topics we emphasized – pain management and trauma-informed care – are two big priorities for me going forward. Regarding pain management, I believe massage therapy deserves to be one of the primary healthcare options, and it should be well-compensated. To that end, I've been working with the Oregon Pain Management Commission to have massage included in their initiatives to provide alternatives to opioids and other invasive procedures for pain. Stay tuned!
Earlier this year, AMTA-OR held two workshops using a "trauma-informed" framework – one examining boundaries, sexual harassment, and therapist safety. The other looked more broadly at applying trauma informed-care and communication in a massage setting. Moving forward, I hope to continue these conversations about how to create safer, more therapeutic environments. Last month, our delegates submitted a discussion topic to the AMTA's National staff, requesting they consider creating a nationwide sexual misconduct prevention plan.
Read it here
. They responded saying that something is in the works, and they will take our recommendations into consideration. We'll be following up on this at the national convention.
As I write this, our chapter's first official meeting is still upcoming (June 15-17th). This planning meeting is where our volunteers gather for a weekend to get acquainted, brainstorm ideas, establish priorities, and schedule events for the coming year. I'm so excited to get to spend time with such dedicated and skilled volunteers. We'll be looking ahead to national convention (Aug 9-11th in Washington, D.C.) and our summer social (August 26th in Portland). If all this sounds like fun to you, let me know and we can talk about ways you can participate in the chapter!
After being an LMT for the past 7 years, getting involved in our chapter has been hugely rewarding for me. As your president, it's my primary goal to serve and strengthen our LMT community here in Oregon! Please don't hesitate to contact me with questions or concerns you may have. If there's something you think our chapter should take on, I want to find a way to make it happen!
Thanks, and hope to see you at an AMTA event soon!
Mark Retzlaff
---
Editor's Note: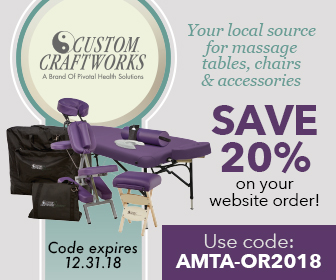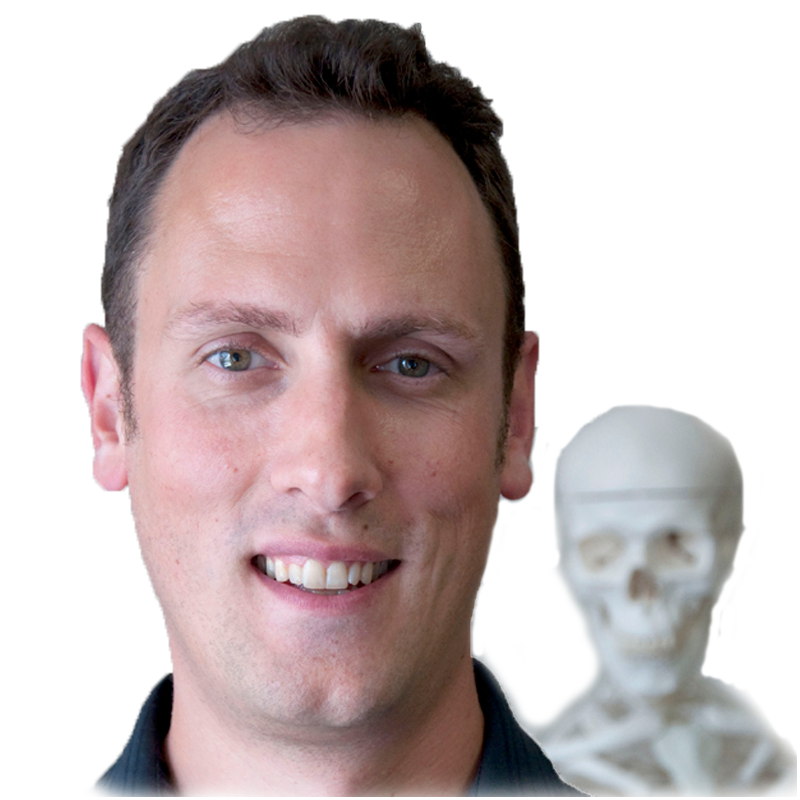 I hope Summer 2018 is full of exciting plans for you!  It's been a great first year on the Board for me. I've enjoyed connecting with so many great bodyworkers from around the state. We've also enjoyed welcoming some new members to  the Board (see the News Section)!  We're bringing you exciting new ways to connect and share, including member meet-ups and adding a youtube channel (be sure to subscribe) to share exciting and relevant video content.
Check out Whitney Lowe's Pain Science Meets Massage Therapy presentation from the AMTA-OR's annual convention @ NUNM this in April:

Call to action:
Do you have digital skills: Web, Graphics, Video, Audio, etc., and want to put them to use for the good of Massage?  I'd love help on the communications committee and want to talk to you about it.  Reach me @ communications@amtaor.org
In this Newsletter:
-Introducing the 2018 AMTA-OR Board
-Education Offerings in the Works (Dates TBD)
-Save the Date for the Summer Social
Scroll down to read.
I look forward to seeing you at our local events, and what ever you do this Summer, play hard and self-care harder!
Aaron Gustafson,
Communications Chair
---
Education Chair's Note:
Greetings and salutations Oregon members!  I'm so excited to be part of planning amazing continuing education events for the year!
We have some dynamic courses and presenters on tap for CE events this year.  Out of Bend, Mike Cieri will be leading a class on using the Emotional Intelligence framework in therapeutic relationships, and RanDee Anshutz will be delving in to the socially charged topic of serving diverse bodies in a massage practice.  Out of Portland,  Renee Stenbjorn will be guiding us through her Cannbliss: CBD application in massage therapy event, and we're also planning on continuing to pilot the complex discussion around sexual assault awareness and prevention in massage therapy.  Come spring, and the Oregon convention, we'll have much more!
AMTA-OR Education Chair, Kelly Palacek
Coming Events:
Save The Date for our Summer Social – Sunday, August 26th 2018
Keep your finger on the pulse of coming board meetings and CE opportunities with our click here: Events Calendar
---
News:
Passing the Torch:
Outgoing president Julie Crispin was able to pass on her great body of work into capable hands this April at the AMTA-OR state convention.  Here she swears in President Mark Retzlaff, Membership Chair Britney von Trapp, and Secretary Amie McCormick.
The AMTA-OR Board 2018-19:
Chapter President – Mark Retzlaff
Financial Administrator – Christina Weber
Secretary – Amie McCormick
Board Member and Membership Chair – Britney von Trapp
Board Member and Education Chair – Kelly Palecek
Communications/Newsletter Chair – Aaron Gustafson
Government Relations Chair – Julie Cripsin
Finance Committee Chair – Mike Blackmore
Elections Committee Chair – Leslie Giese
Events Committee Chair – Peter Borden
---
Membership Updates:
As membership chair I have an integral role in facilitating communication between our committees and work groups as well as being the bridge between members and AMTA-OR. Since it is essential to start our new AMTA members off on the right foot, my exceptional membership committee and I do our best to reach out to all new members to make sure they are aware of our welcoming community and the great benefits that come along with their AMTA membership.
Welcome new Oregon members!
New Members:
Dani King
Hinako Sparks
Nedim Korkmaz
Ukiko Maxwell
Peggy S. Zeramby
Ashley Nicole Bly
Michelle Thorpe
Christopher Griffin Litwin
Megan Gregory
Rhonda Isakson
Kathryn A. Hannah
Nicole Gerding
Theresa Monroy
Charity Lafollette
Patrick Cristobal
Jennifer Boden-Schorzman
Jessica Reed
Nathan D. Friedkin
Sean Patrick Fitzgerald
Jefferson Webb
Joseph Yarrow Free
Isaac A Boatwright
Brooke Brizendine
Aimee Barnes
Mya Lokan
Tyler R. Rose
Jeffrey A. Cahill
Tasha Cole
Nicholas Dufour
Victoria Watkins
Cody Byrne
Nicole Christmas
Danette Mohr
Erica Olin
Francine Morgan
Katie Kula-Stillie
Joseph Myers
Brenda Harris
Janine Zeller
Bernadette Carlson
Brittany Mitchell
Colette Batman
Kimberly Andrade
Kelsey A. Bornstein
Laken Struckman
April Funk
Makenzie Maurice
Hollie Hefferman
Billy R. Mauch
Kolt Satterfield
Transfers:
Jennifer Gwazdacz
Antonis Venekes
Yuan Fumei
Reinstates:
Michael Hanson
Anthony Lopez
Connie Michael
Sylvia Titus
Kimberly Nesbitt
LaDeane Palmar
Chelsea Power
Jeff Beale
Chrystopher Holland
McKenna Jones
Anna Patterson
Pamela A. Sundin-Hart
Chelsea Ana French
Kirsten Buckley
Get to know and get in touch with your Oregon Board members by clicking here.
Thanks for helping make AMTA OR great!  Interested in Advertising in our quarterly Newsletter? Reach 4000+ Oregon LMT's. Click here for info.
Questions or Comments? Drop us a note: