---
AMTA Oregon Chapter Calendar
Mar
3
Sat
Brian Utting: Deep Tissue Techniques for Neck and Torso @ East West College of the Healing Arts
Mar 3 – Mar 4 all-day
DESCRIPTION
AMTA Oregon is proud to bring Brian Utting to Portland for two days of workshops at East West College of the Healing Arts. Brian will be presenting deep tissue techniques for the torso and neck. Tickets may be purchased as a package ($195 early registration, or $225 after Feb 17). Individual days are available for $125/day. Questions? Email Mark Retzlaff, AMTA-OR Education Chair at education@amtaor.org.
Course Description
Muscle-Specific Deep Tissue Techniques for the Torso (Iliopsoas, Diaphragm, QL and Paraspinals)
8 CE Hours
These muscular structures support the core– they are integral to maintaining balance, structural alignment, ease of breathing, mobility, and the ability to function without lower back pain. In the morning, you will learn specific, potent, and effective Deep Tissue techniques to release the iliopsoas, diaphragm, QL, lower multifidus, and the lumbodorsal fascia. These are straightforward, muscle-specific techniques that can be immediately applied in practice, often with profound results. There will be a concise and insightful anatomy review of these structures with an eye toward fascial continuities and the functional relationships between them. We will also focus on correct placement and proper use of fingers, knuckles, and elbows for optimal results.
In the afternoon we will focus on some muscle-specific Deep Tissue techniques for the Paraspinals (erector spinae and transversospinalis) that are different from but complementary to what you learned in massage school or elsewhere. The emphasis will be on releasing and unbinding the erector spinae group, the transversospinalis group, the lumbodorsal fascia, and the quadratus lumborum. These muscle-specific techniques will improve the precision and effectiveness of your back massage, and can be easily integrated to your style of bodywork. Body mechanics will continue to be a focus of the class, as well as proper use of elbows, fingers and knuckles to save wear and tear on joints. Students who have taken this class have reported that they were able to apply the techniques in their practices right away and that their clients loved the results, feeling a newfound sense of freedom and ease in their backs.
"This is one of the most practical classes I've ever taken. Brianpresented useful information and then taught practical application of this info. He walked us through how to find each muscle– something I have always wished other instructors would do. I left the training with expanded skills and knowledge, which I have been able to use right away with my clients." – Evelyn Bass
Muscle-Specific Deep Tissue Techniques for the Posterior, Lateral and Anterior Neck
8 CE hours
The neck is a strong, vulnerable and complex structure. It is the most movable part of the spine, and yet is strong enough to balance and support the head (10-11 pounds), even with chronically poor posture. Skillful deep tissue work in this area is not about brute force; it's about precision and strategy, informed by knowledge of the anatomical structures. It's rare to find massage therapists who really know how to massage the neck in a precise, specific way– especially around the small muscular attachments to the transverse processes– even though this is often where the muscles are most frayed and/or inflamed.
In the morning you will learn specific techniques for releasing the cervical posterior paraspinal muscles (longissimus, semispinalis capitis, multifidus), suboccipital triangle, levator scapula (especially the cervical attachments), facet joints, splenius capitus and cervicis, posterior, middle, and anterior scalenes, sternocleidomastoid, and masseter.
In the afternoon we will focus on deep muscle-specific techniques for the anterior neck. Many people learned in massage school to avoid this area, but it responds safely and well to skilled and precise touch. We will focus on the scalene, suprahyoid, infrahyoid, and longus capitus and colli groups. This is really helpful work for clients who have been in car accidents, have emotional issues with their necks or throats, or use their voices professionally (eg, singers).
These are straightforward, muscle-specific techniques that can be immediately applied in practice. The work is well-suited to either treating cervical injuries or improving your spa massage, and will increase your precision, palpatory sensitivity, and effectiveness. Body mechanics will also be a focus of the class as well as proper use of fingers to save wear and tear on joints.
"I honestly learned more in your neck class than any other CE I've taken, and I've been at it almost 13 years." -Tracey Brandt
"This is the best neck class I've ever taken." – Barbara Rue
"I love neck work, and this class took things to the next level." – Heather Finch
Instructor Brian Utting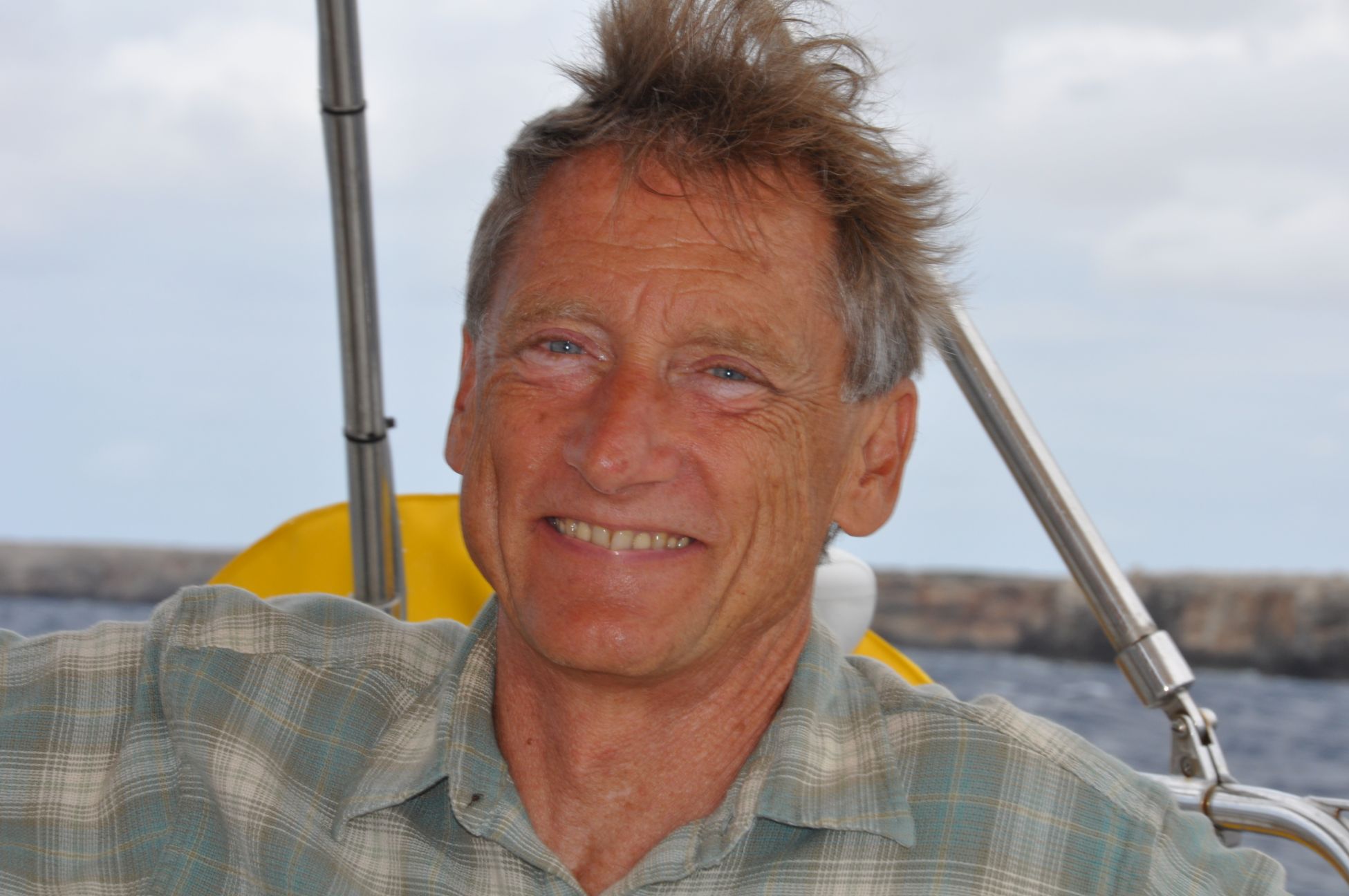 Brian Utting got his initial training at the Brenneke School of Massage and by apprenticing with Catherin Maxwell, ND. He practiced for several years in private, chiropractic, and clinical settings with a focus on deep tissue work and the evaluation and treatment of injuries (license #MA1011).Brian founded the Brian Utting School of Massage (BUSM) in Seattle, WA in 1982 and was BUSM's Director, Director of Education, and a lead instructor there for 26 years. Brian developed and refined the curriculum at BUSM and taught many subjects, including anatomy, physiology, kinesiology, pathology, contraindications, business skills, communication skills, hydrotherapy, and a variety of massage techniques. His 1000-hour COMTA-accredited school was considered one of the best massage schools in the country.Brian designs his classes and programs so that the students really get the material and can take it home and apply it in their practice, rather than just being exposed to it. He teaches with a rare blend of knowledge, passion, precision, humor, common sense, and depth. In 2009 Brian was awarded the AMTA's Robert N. Calvert Award for Lifetime Achievement.
Mar
5
Mon
March 2018 – Phone Conference Board Meeting Monday, 3/5/18 – 8 am @ Phone Meeting
Mar 5 @ 8:00 am
Apr
7
Sat
OR Annual Board Meeting & Convention, Pain Management CE – NUNM APRIL 7 & 8, 2018 @ National University of Natural Medicine
Apr 7 – Apr 8 all-day
AMTA-OR Annual Convention – April 7-8th, 2018 – National University of Natural Medicine (NUNM) in Portland Oregon
Thank you for your interest in joining AMTA-OR for our annual meeting and education convention! We have an amazing lineup of speakers and a slightly different format this year. There are afternoon workshops both days, but we'll keep the whole group together for keynote presentations and discussions in the mornings. We'll serve lunch each day, and hold our annual meeting Sunday. In the afternoons, attendees can choose from several 4-hour workshops. All events (except the annual meeting) qualify for CE credits – a total of 13 hours over the weekend.
Tickets to workshops are purchased separately and are $45 each. The morning sessions can be purchased individually (Saturday or Sunday only) or as a package (both Saturday and Sunday.) The total cost for the weekend is $150 ($60 for both morning sessions, $45 for Saturday workshop, $45 for Sunday workshop.)
Full Schedule of Events
Saturday
8:00a – Registration
8:30a – Welcome – Julie Crispin AMTA-OR President, Tim Irving NUNM Dean of Undergraduate Studies
9:00a-10:30a – Whitney Lowe – The Science of Pain and Considerations for Massage Therapy
10:45a-11:15a – Nora Stern, PT – Multi-Modal Pain Management and the Oregon Pain Management Commission
11:15a-12p – Panel Discussion moderated by Tim Irving – The Future of Pain Management and Massage in Oregon
12p-1p – Lunch provided by AMTA-OR
1p-5p – Workshops
5:15p-6:30p – Social Hour with drinks and snacks
Sunday
8:00a – Registration
8:30-9:45a – Elaine Walters – Trauma, Stress and the Role of Touch in Healing
10a-10:30a – Ruth Werner – Recent Massage Research and How to Make the Case for Massage Therapy
10:45am-1pm – Annual Meeting and Lunch – AMTA-OR Board and Committee Chairs
1-5p – Workshops
Saturday Morning – Pain Management
To kick off the conference, Whitney Lowe will present a keynote on recent science that is changing the way clinicians think about pain. We'll then be joined Nora Stern, physical therapist, program manager at Providence's Persistent Pain Program, and member of the Oregon Pain Management Commission (OPMC). Nora will tell us about the OPMC's innovative approach to addressing the pain epidemic and opioid crisis. We'll follow that with a panel discussion on the future of pain management and massage in Oregon.
Saturday Afternoon – Workshops
After lunch, attendees will have a choice of three, 4-hour workshops.
Clinical Applications of Pain Science – Whitney Lowe will dive deeper into pain science with lecture and hands-on applications.His goal is for you to thoroughly understand why treatments function and how they are effective. You'll learn the why, what, and how, so that your treatments can be based on sound problem-solving. It is this knowledge and these skills that will make you a more effective clinician, and lead to a more satisfying practice and loyalty from your clients.
What Massage Therapists Can Learn from the Feldenkrais Method – Todd Hargrove (author, Rolfer, and Feldenkrais practitioner) will present a survey and expansion of ideas from his book: A Guide to Better Movement: The Science and Practice of Moving with More Skill and Less Pain. This course will highlight some key concepts that apply to movement and manual therapists alike. The course will combine lecture elements with movement applications students can integrate into massage sessions on the table.
The Endocannabinoid System and Topical Cannabis Applications – Julie Crispin will introduce attendees to the tumultuous political history of cannabis. Students will learn:
The physiology of the Endocanabinoid System, and how this system interacts with plant-derived cannabinoids.
The biology and chemistry of the cannabis plant from root to flower.
The workshop will include an examination of relevant state and federal laws and regulations and introduce many topical products available in Oregon and Washington.
Sunday Morning – Chronic Stress and Trauma
Sunday, we'll examine chronic stress and trauma with Elaine Walters. We'll look at these issues from both physiological and sociological perspectives to gain insight into the healing process and the role of massage therapy. The morning session will also include a short presentation from Ruth Werner, former president of the Massage Therapy Foundation, on recently published science. After that, it's time for the AMTA-OR Annual Meeting! This is where we review the past year and discuss the future! We'll cater lunch.
Sunday Afternoon
There are four workshops to choose from on Sunday.
Communication and Boundaries from a Trauma-Informed Perspective – Elaine Walters will present core principles of trauma-informed care to explore ways practitioners can improve therapeutic communication and boundaries. The goal will be to enable massage therapists to create safer spaces and foster resilience in our clients and our communities. This workshop will fulfill the ethics requirement.
Fibromyalgia and the Invisible Diseases – Ruth Werner will dive into a set of perplexing and overlapping pathologies. This class covers the definition, demographics, etiology, signs and symptoms, treatment options, and role of massage for the following: fibromyalgia, myofascial pain syndrome, chronic fatigue syndrome, irritable bowel syndrome, hypothyroidism, and others as time permits.
Cupping Therapy – Rachael Scott will provide a workshop on a folk medicine so old that no one knows when or where it started. Cupping may increase local circulation and have relaxing, analgesic effects. Suction with cups can be used similarly to direct pressure, skin rolling and manual lymphatic drainage. In this workshop, you'll explore this interesting modality from a biopsychosocial perspective, with a nod to traditional narratives.
Introduction to Insurance Billing – Julie Campbell's course will open your practice to a whole new market. Contrary to "the word on the street", the process is not as complicated, time consuming, nor as financially compromising as you might think. This class will introduce you to information that will help you easily and effectively make use of this lucrative market. After this class, you will know the basic information you need to start growing your practice.
Instructor Biographies
Whitney Lowe has nearly 3 decades of clinical work, teaching, research, and publishing in advanced clinical massage treatment. His programs are highly sought after because of his friendliness, accessibility, and ability to make dry and sometimes complex content easy and fun. His goal is for you to come away with not only enhanced skills and knowledge, but more importantly, an improved sense of confidence in addressing pain complaints.
Nora Stern, MSPT, is the program manager for the Providence Persistent Pain Project. She works on innovation in pain education and treatment for Providence Health & Services, and serves as program manager for the Persistent Pain Program for Providence Rehabilitation Services. Nora also serves on the Oregon State Pain Commission.
Todd Hargrove is an author, blogger, Feldenkrais Practitioner, and Rolfer. He writes and speaks about emerging science that is relevant to manual and movement therapists, such as bodyworkers, physical therapists, chiropractors, personal trainers, yoga instructors, athletic coaches, etc. The main theme of his writing is that the nervous system has more control over pain, strength, flexibility, and endurance than most people think. His writing synthesizes ideas from different fields and makes complex material easy to understand and apply.
Julie Crispin graduated from East West College of the Healing Arts, became licensed in Oregon, in 2007, and currently serves as AMTA-OR President. She collaborates with several topical cannabis manufacturers in Oregon and Washington. Julie designed and implemented a research study on cannabis in massage, and organized the first panel discussion for LMT's on the use of Topicals. She was instrumental in getting the OBMT to create policy allowing the safe use of Topical Cannabis in Oregon and in including any claims that may be associated with Topical Cannabis in AMTA Insurance policy coverage. Her passion is demonstrated by her continuing focus on educating Healthcare Professionals about the use of Topical Cannabis and the Endocannabinoid System.
Elaine Walters is the founding Executive Director and lead trainer at the Trauma Healing Project. Prior to this position she coordinated the Sexual Assault Nurse Examiner Program for the Attorney General's Sexual Assault Task Force in Oregon. For the last 20 years she has been a consultant, trainer and community organizer working to address and eliminate intimate violence. She has designed and facilitated workshops and trainings on many related topics and has provided direct services and support to youth and adults impacted by violence, abuse and other forms of trauma and oppression. She is currently leading an effort to implement trauma-informed care in integrated primary and behavioral healthcare clinics in Eugene and Springfield, Oregon.
Ruth Werner is a retired massage therapist, writer, and educator with a passionate interest in massage research and the role of bodywork for people who struggle with health issues. Her groundbreaking textbook, A Massage Therapist's Guide to Pathology was first published in 1998. She writes for Massage and Bodywork magazine and teaches across the USA. She has served on committees for the Utah Department of Public Licensing, the AMTA, NCBTMB, and the Federation of State Massage Therapy Boards. In 2005 she was selected for the AMTA Teacher of the Year Award.
Rachael Scott, BS, LMT, has been a practicing massage therapist in Washington State since 2004. At her private practice in Lynnwood, she strives to create a safe, comfortable space for people with pain and mobility issues to experience relief through sensory therapies such as massage, movement, awareness and breath. She offers cupping for those who find the sensations it creates meaningful.
Julie Campbell is a Licensed Massage Therapist and owner of Written on the Body Massage and Acupuncture Studio in Portland. Julie graduated from The Evergreen State College with a major in psychology in 2005. Through travel and adventure from the Caribbean to Georgia she expanded her horizons and finally found her true calling at The Savannah School of Massage Therapy in 2008. She has a passion for all things business and has enjoyed all of the challenges and successes that growing her practice while managing a team of therapists has brought. Julie has an MBA and she uses this knowledge both in the classes she teaches and by coaching LMT's in building successful practices. Julie is ecstatic to share her experience, knowledge and love of the business of Massage Therapy in hopes of helping each person meet their true potential in the field. She also offers mentoring and coaching at MassageBusinessHelp.com.
---