AMTA OR Newsletter Winter 2018
Click a section above to jump straight there.
---
Editor's Note: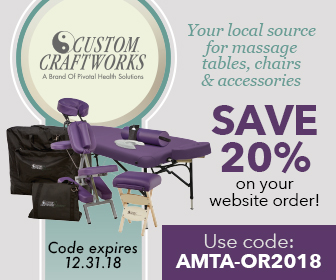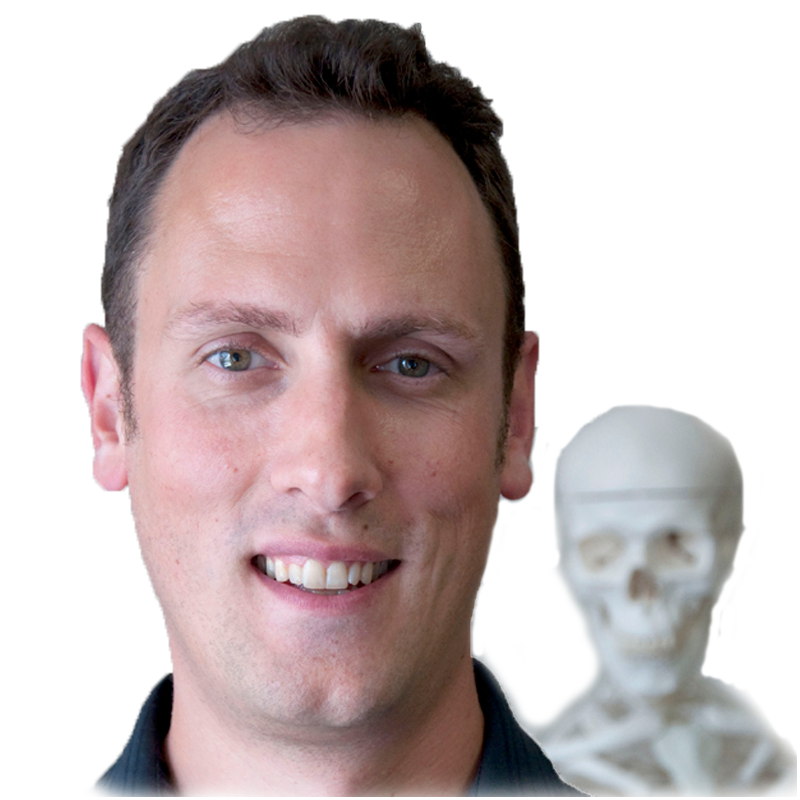 In this Issue: We had a blast in Bend last month for our traveling board meeting and CE event, with classes by Renee Stenbjorn and Randee AnShutz. You'll find pictures from the adventure throughout the newsletter.  You'll also find our new video: Elaine Walters' Trauma, Healing and You. Elaine shared this wonderful presentation on trauma informed care at the 2018 AMTA-OR convention and we're excited to get to share it with you. President Mark announces the exciting line-up for AMTA-OR 2019 Convention, Julie Crispin shares a Government Relations update, OBMT CE Change Survey Link, a membership update, plus events.  The new video is at the end of the newsletter so be sure to scroll all the way down!
I look forward to seeing you at an AMTA event soon. Happy Holidays!
Aaron Gustafson
---
President's Note:
Happy Holidays everyone! With the end of the year approaching, it's time to start thinking about AMTA Oregon Convention! We've just set the date – April 6-7th, 2019 at NUNM in Portland. This is our biggest event of the year, with continuing education, networking, food and drinks, giveaways, and updates from chapter volunteers. I hope you'll consider joining us!
In selecting our education topics for 2019, I wanted to focus on elements of massage therapy that apply to all LMTs, independent of their particular modality or approach. Massage is sometimes defined in terms of "soft-tissue manipulation", but that is only one important part of what we do. Massage therapists also listen to our client's stories, provide insightful reflections, perform clinical assessments, and offer valuable health information, all within a trustworthy and client-centered environment. Each of these factors plays a role in successful outcomes, happy clients, and thriving massage practices.
Our convention program will focus on these factors, and address how our assessments, communication, the environment, AND hands-on work combine to treat the "whole person." On Saturday morning, we'll have a series of short lectures on the complex, relational, and humanistic elements of massage therapy. Tara McManaway, LCPC, LMT will provide an overview of therapeutic relationships from a "biopsychosocial" perspective. Cynthia Price, PhD, LMT will discuss integrating mindfulness approaches in massage therapy. And Fara Tucker, LCSW will discuss the benefits and challenges of "client-centered presence." We'll follow this up with a panel discussion on these topics, moderated by Michael Hamm, LMT.
For Sunday morning's program, Michael Hamm will lead us on a tour of the fascial and nervous systems. These are two areas in which our understanding has evolved greatly over the last years and decades. If you've ever been curious about what's really going on underneath our hands, this is a presentation you won't want to miss!
Like last year, everyone will be together in the large lecture hall for the morning sessions. After lunch (provided by AMTA), attendees will be able to choose from several 4-hour workshops. In addition to all this continuing education, AMTA will hold our annual meeting on Sunday to update on all the work we've done over the past year. We'll also provide continental breakfast and lunch both days, a happy hour Saturday afternoon, and prize giveaways throughout the weekend!
I really hope you'll consider joining us for this weekend. Please save the date – April 6-7th, 2019 – and stay tuned for the complete convention schedule and registration coming out in January!
Mark Retzlaff
---
EVENTS:
SAVE THE DATES:
–Friday March 1st, 2019: LATE WINTER SOCIAL
In the evening, exact times TBD: Late Winter Social + 2 hour CE event @ the Sage Center in Beaverton.
 Click here for details. Join us for food drink and learning!
–Saturday/Sunday April 6&7, 2019: AMTA-OR State Convention @ NUNM.
Click here for convention details.
Keep your finger on the pulse of coming board meetings and CE opportunities with our click here: Events Calendar
---
---
News:
Important Links:
1. OBMT Proposed CEU Survey:
Click here to contribute your opinion.  Check out Julie's update below for more details.
2. CMS Announces Up to 270 Medicare Advantage Plans Will Include Massage Therapy in 2019:
Click here to read the AMTA article.
3. OBMT is asking for help and usability feedback for their website redesign:
you can provide it by clicking here (Testing ends on December 17th, so this link is only good for the next two days.)
---
The two largest issues that GR is working on are:
1) CE Rule Proposal
The changes proposed by the current chair of the OBMT were met with significant concern by many in our industry. AMTA OR and other LMTs have expressed concern to OBMT about lack of public input, issues about following proper procedure and concern for a lack of transparency. We would like to see the board create a rules advisory committee where public input can be incorporated. Another point of contention is the proposal to remove hands-on courses from the approved topics. We strongly believe that learning in a kinesthetic profession is imperative and should absolutely count for licensure and renewal. It has been a very exciting time for me as an AMTA member to see the interest, enthusiasm and passion that many of you have had over the proposed CE changes and I encourage you to continue to be involved. Please do complete the OBMT proposed CEU survey, click here. Next board meeting in Salem is January 14th, 2019 at the OBMT offices.
2) Chiropractic Board and CAs performing massage therapy.
The Oregon Board of Chiropractic Examiners (OBCE) have been making some policy this past year that has gravely concerned us with regard to Chiropractic Assistants job duties as allowed by the OBCE. Your AMTA board and lobbyist have been hard at work attending OBCE board meetings, meeting with the Governor's office and seeking legal counsel to protect our Practice Act and limit the role of CA's. We currently have a housekeeping bill that will help us in our endeavor to protect our practice act and prevent unlicensed practice of massage. We will have more information about how you can help us when the legislature reconvenes at the end of January. Stay tuned and get ready to reach out to a bigger fish bowl than the OBMT as we will need your input about the license and practice of massage to our State legislators!
It is an honor to continue to volunteer for AMTA Oregon and your GR committee will keep fighting the good fight!  Feel free to reach out to us on our facebook page or at gov@amtaor.org! Happy Holidays and looking forward to seeing you in the New Year!
Julie Crispin
Government Relations Chair
---
Education Chair's Note:
That's right, we're seeking an Education Chair!
Have a passion for Massage and Massage Education?  Help bring to life the CE offerings you'd like for AMTA-OR members.  We look forward to working with you.
Contact us for more info: president@amtaor.org
---
Membership Update:
Welcome new Oregon members!
We started 2018 with 1722 active members and currently have 1949!  227 New members and growing!
We hope to continue this increase in membership throughout the upcoming 2019 year!
If anyone is interested in joining our membership committee to help reach out to new AMTA Oregon chapter members, please contact me at membership@amtaor.org for details! The more the merrier!
Britney von Trapp
---
Video: Elaine Walters: Trauma, Healing and You.   1 hour 15 minutes
What does it take to provide trauma informed care?  Find out in this wonderful presentation from the 2018 AMTA Oregon Convention.  You'll find Elaine's slides by clicking here: Presentation Slides
Video produced by @Technesoma.
Thanks for getting all the way to the end of the newsletter.  We appreciate you!
Get to know and get in touch with your Oregon Board members by clicking here.
Thanks for helping make AMTA OR great!  Interested in Advertising in our quarterly Newsletter? Reach 4000+ Oregon LMT's. Click here for info.
Questions or Comments? Drop us a note: