AMTA OR Newsletter Winter 2019-20
Click a section above to jump straight there.
---
Editor's Note:
-In this Issue: Winter is just a few days away, I hope you all enjoy celebrating the return of the light!  It's been a busy Fall for us with the AMTA National convention in October, and our AMTA Oregon Traveling Board Meeting and CE event in Eugene in November.  You'll find photos from both throughout the newsletter.  I'm excited to bring you 2 new videos from April's AMTA OR state convention from Michael Hamm LMT and the Panel Discussion that followed Michael's presentation: An Ecological Approach To Nerves and Fascia. Scroll to the bottom of the newsletter to watch.
–President Mark's note gets you up to speed on the coming 2020 AMTA Oregon Chapter elections and opportunities for you.
–Julie Crispin updates what's happening in Salem regarding new OBMT CE requirements going into effect in 2020 & The ongoing turf disagreement with Chiropractor's Assistant Issues in the Government Relations Report.
–Membership #'s Update
I look forward to seeing you at our Winter and Spring Events.
Aaron Gustafson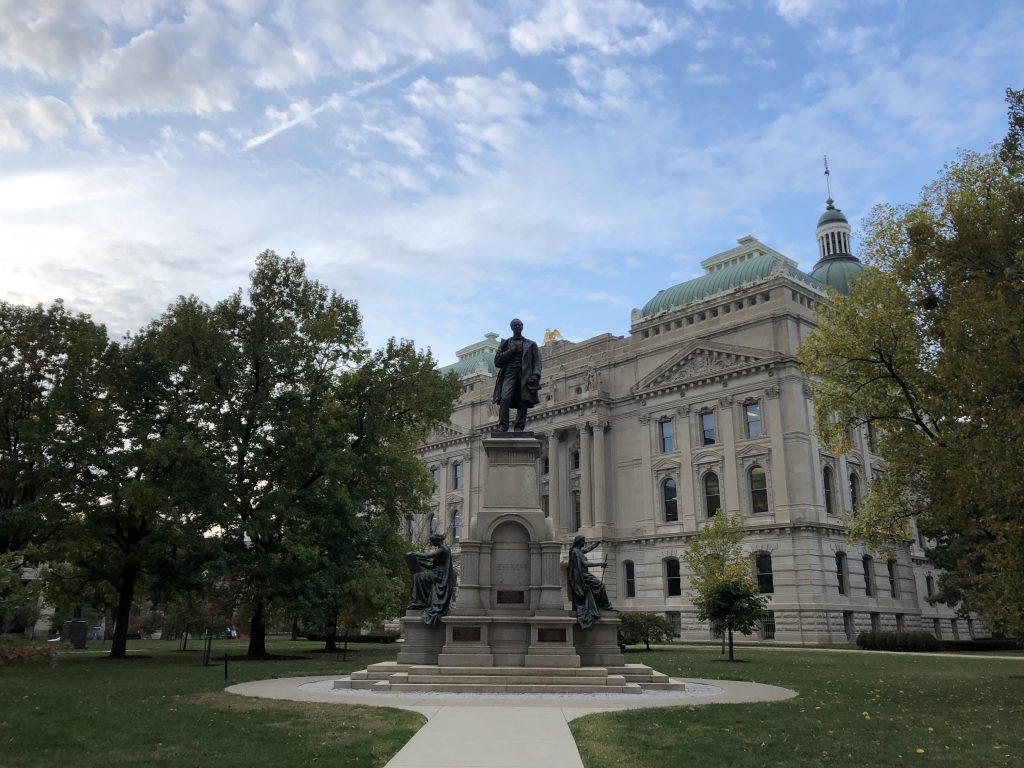 ---
President's Note:
Election season is just around the corner, and the Oregon Chapter has several positions open. Volunteering with AMTA is a great way to build connections with local massage therapists, develop leadership and organizational skills, learn the ins-and-outs of the massage therapy world, and advance the profession. There is some travel required, and we try to keep a good balance of work and fun!
Positions up for election this year include President, Secretary, and Board Member. Each position is a two-year term. There is a small stipend and travel expenses are paid by the chapter. The time commitment varies, but is generally 10-15 hours per month.
I feel very blessed to have had this opportunity to serve our community and get to know some of the great leaders who have come before me. If you love massage but feel a little isolated, volunteering is a great way to get connected. If you would like to learn more, please get in touch with me and I will happily chat or meet for coffee to talk with you about how you can get involved! My email is president@amtaor.org!
Mark Retzlaff
---
EVENTS:
Saturday, January 25, 4:00-7:00
 We will have two lanes for bowling, a private room, food and beverages.  Game cards will also be available for purchase.
Keep your finger on the pulse of coming board meetings and CE opportunities with our click here: Events Calendar
---
News:
Important Links:
Advertising Announcement: We will no longer be publishing advertisements in our newsletters.  Many thanks to all the advertisers that have supported and published with us over the years.  This is due to a policy change at the National level and this will be the last newsletter to contain any ads.
---
Greetings fellow therapists and AMTA members. Many months have passed since my last update and I wish I had more info to share but the wheels of government grind very slowly and the scales of justice are rarely balanced. If you sense a bit of pessimism – you are correct.
First let's talk about what is right in our profession. As you know from our last newsletter – Bob O'Ruark was the interim Executive Director for the OBMT and he has since been offered the position on a full time permanent basis. We are pleased with the boards decision to hire Bob as he brings a blend of professionalism, experience and willingness to work with all parties to the table. Congratulations Bob.
The OBMT called up and filled three committees to help the board sort through some of the issues surrounding the Continuing Education requirements for renewal of licenses. I have had the privilege of working with 6 members of our professional massage community. We have met 3 times and it has been a most interesting process so far. This is a far more complex issue than we all thought – and our work continues. We meet again on Friday, December 10, 2019. There is hope that we have some final work product to take back to the board prior to the next regular scheduled board meeting on January 27, 2020. In the meantime these are current changes you need to be aware of.
New CE Requirements:
Effective July 1, 2019: Pain Management Module – All licensees must take and submit proof of completing the 1 hour online Pain management module,          provided by the Oregon Pain Management Commission (OPMC), at least once, by a licensee's next required continuing education reporting.
Effective January 1, 2019: BLS CPR – All applications for licensure must be accompanied by proof of current certification in cardiopulmonary resuscitation    (CPR) designed for professional health  care providers. The CPR certification standard is the American Heart Association's Basic Life Support (BLS) Healthcare    Providers Course or its equivalent. A CPR certification card must include an expiration date.
* Please NOTE that BLS CPR is required for all applicants for license renewal and initial license.
CE Requirement Effective January 1, 2020:
Cultural Competency – All licensees will have to take and submit at least one hour of cultural competency as part of the required 25 hours of continuing    education.
We strongly suggest you attend a State Board meeting and get involved in your profession. The meetings are open to the public and are held in Salem. The board is also making it easy to attend by phone/computer.
​Please join my meeting from your computer, tablet or smartphone. 
https://global.gotomeeting.com/join/926383269
You can also dial in using your phone. 
United States: +1 (872) 240-3311
Access Code: 926-383-269 
New to GoToMeeting? Get the app now and be ready when your first meeting starts:
https://global.gotomeeting.com/install/926383269​
Now for the frustrating news. The chiropractic board (OBCE) has plowed right on through with their intent to continue allowing CA's to perform massage (and call it massage) and bill for massage. We had hoped that the change in board composition would at the very least allow the new board chair and members to come to the table and negotiate with the massage profession – but this is not at all what happened. It is business as usual and the chiropractors continue to bully their way through our loophole. They have since adopted new rule or shall I say the same rules with new language. We attempted to change our practice act in the last session but got out moneyed and out maneuvered by the underbelly of the political machine.
We are in a David v Goliath scenario here. We have attempted to compromise with the chiropractors but we have very little capital and connections like they do – so they basically get to do whatever they want. We would like to still get a housekeeping bill passed in the 2021 session to change our practice act – but it will take a lot of will, time and money to accomplish that. Unfortunately, the wheels are stuck. We are trying as volunteers to give of our time to work in the political system with little assistance from our National Organization. IF you have any experience, connections or curiosity and want to get more involved – we could use some fresh enthusiasm and ideas. Please reach out to us – especially if you like visiting Salem!
That's all for now folks! Have a safe and busy Holiday Season! See you next year!
– Julie Crispin, Government Relations Chair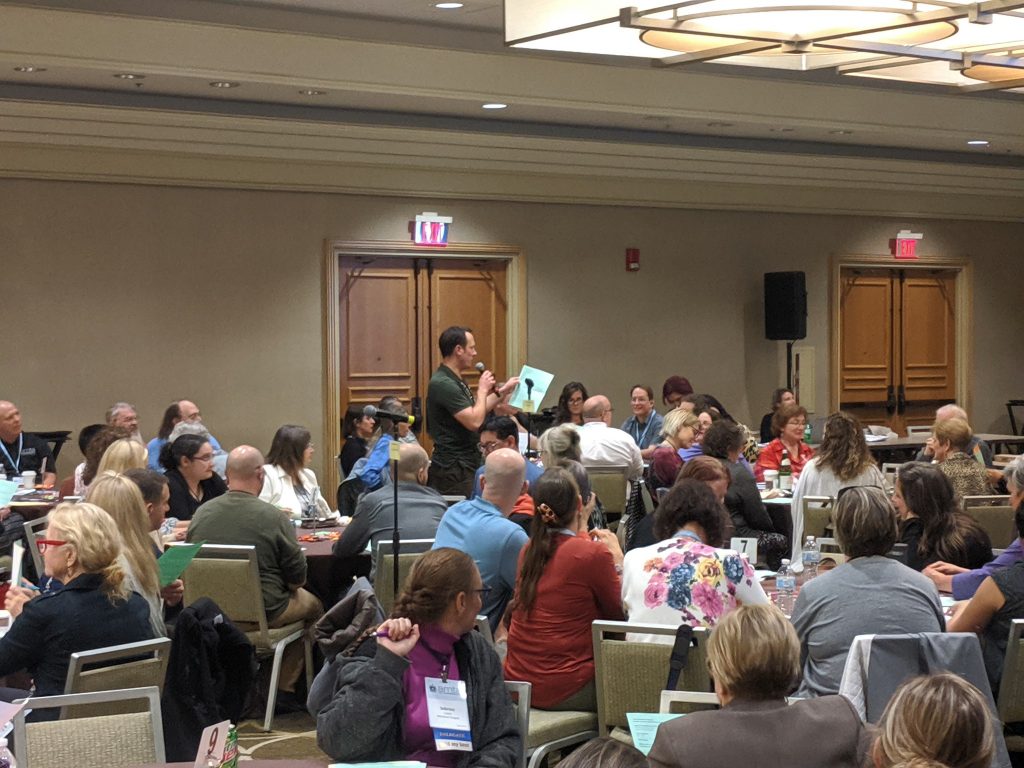 ---
Education Chair's Note:
Gamble organized a fantastic 4-hour CE event for our November 2nd Traveling Board Meeting in Eugene:"The Ethics of Client Communication: Talking to Clients About Their Health", presented by Ruth Werner. She's also working on next years' Annual State Convention. Stay tuned for more on the convention soon!
---
Membership Update: Still Growing!
Happy December everyone! 
Growing, growing! We are 2038 strong as of December 1st, up from 2006 in September.
Thank you all for your membership and have a great Winter!
With appreciation,
Britney von Trapp
---
Video: Michael Hamm LMT, An Ecological Approach To Nerves and Fascia.
70 minutes
Presented to the AMTA Oregon 2019 Convention: A Holistic Approach to Therapeutic Relationships.
Videos produced by @
Technesoma
.
Panel Discussion: Tara McManaway, Tim Irving, Michael Hamm, Bringing Convention Concepts to Practice. 47 minutes
Be sure you subscribe to our channel!
---
Thanks for getting all the way to the end of the newsletter.  We appreciate you!
Get to know and get in touch with your Oregon Board members by clicking here.
---
Questions or Comments? Drop us a note: